Free Delivery to Northants local NN postcodes

£30 Delivery to non NN postcodes

£100 Equipment Safety deposit On Arrival Returned on PickUp
Please Select your Hot Tub
What can be useful?
and many more..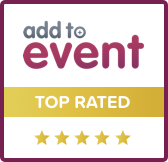 COVID-19

In line with the government guidelines we have implemented contactless set-ups and following the recommendations on social distancing. Can we therefore please ask you to respect the safety of our team when they set up by maintaining a safe minimum 2m distance and avoid contact as much as possible and offer direct access direct to the garden to allow us complete the set up.

Due to the restrictions in place we may only offer the basic package to limit the time we spend at your property, but this will be reviewed on a case by case basis on arrival and our own risk assessment.

All exposed surfaces of the hot tub are cleaned with a Strong Chlorine solution on completion of setup and hand over to you the customer to aid in disinfecting the surfaces and to mitigate cross contamination / transfer of any virus'.

At this time we cannot take any liability associated with COVID-19 and also are unable to hire for social gatherings or party's unless all people are living in the same household in line with the government guidance in place at the time of your hire.

Should you need to cancel a booking due to Lock Down or a positive COVID-19 test we will allow the booking to be transferred to another suitable date subject to availability.

please Note there are no refunds as we operate as normal!


Please note our T&C's are subject to change to align with official guidance regarding COVID-19 at any time.
Looking for a quality hot tub hire in Northamptonshire? Here at Hot Tub Hire Northamptonshire we Hire hot tubs in Northamptonshire and surrounding areas.
Hot tub Jacuzzi hire is a perfect solution for adding a touch of luxury to any event, Birthday parties, Hen Parties, Stag Nights, children's parties or just to relax in your very own garden.
Some party hire services can work out to be very expensive, our hot tub party package has everything you need for a full 3 days entertainment.
We aim to be the number one hot tub hire in northamptonshire service with unbeatable prices on Hot tub hire. Customer service is our number one priority along with supplying a quality hot tub
package to make your party or event one to remember. Why hire a hot tub in northamptonshire with hot tub rent? Well our fully trained staff will install your package, And Show you how to use and
enjoy your hot tub package!

Don't forget though parents! Hire a hot tub in Northamptonshire from us here at hot tub rent for your Children's party, and not only do your get great value
for money with 3 days entertainment for the little ones. but you can also relax with your hot tub once the kids have gone to bed! taking all that stress out of looking for what to do for the perfect children's party.

Hot Tub Hire Rushden , Hot Tub Hire Wellingborough , Hot Tub Hire Northampton , Hot Tub Hire Bedford , Hot Tub Hire Milton Keynes , Hot Tub Hire Higham ferrers , Hot Tub Hire luton
, Hot Tub Hire Raunds , Hot Tub Hire Kettering , Hot Tub Hire Towcester , Hot Tub Hire Oundle , Hot Tub Hire Peterborough , Hot Tub Hire Rugby . Hot Tub Hire Corby , Hot Tub Hire Brixworth
, Hot Tub Hire Ringstead , Hot Tub Hire Moulton , Hot Tub Hire Earls Barton , Hot Tub Hire Daventry , Hot Tub Hire Sulgrave , Hot Tub Hire Silverstone , Hot Tub Hire Desborough
, Hot Tub Hire Gretton , Hot Tub Hire Weedon bec , Hot Tub Hire Fawsley & More :)